North Shore Asset Management and Tax Advisory is a firm dedicated to assisting people who are planning for retirement or are currently retired in the production of consistent and more reliable income.
Our focus at North Shore Asset Management and Tax Advisory is to help ensure that our clients have income throughout their retirement.  This is accomplished after a personal discussion of income goals and objectives, as well as consideration of risk and the preservation of family wealth.  We use different approaches to produce income, based on the needs for liquidity and duration of income.
North Shore Asset Management & Tax Advisory was started back in 2008 in Libertyville, Illinois.
We believe and have experienced that our location is central to the North Suburban and North Shore Chicago communities.
The reason we formed North Shore Asset Management & Tax Advisory is because we wanted to be an independent professional source of retirement planning with products and services to provide guaranteed income from insurance products that will last as long as our clients last in life.  We have a passion for helping and guiding people; it is such a great experience to have people who we have worked with tell us how much they appreciate the income they have during retirement.  Some even say they have more income in their retirement than they did while working.  There are a number of testimonials on our website referring to the results of our work and the feeling from our clients' own expression about our work in their lives.
Our Mission is to help clients with their financial success to keep more of their money, save more of their money and protect their money before retirement and after retirement.
Our Values are client focused, responsive to needs, effective results and flexibility.
Our client development process is designed to identify client goals, family situations and financial resources.  Our practice includes tax preparation service to assist people in efficient analysis and preparation of their income taxes which allows us to focus on the adequacy of income for each client.
The North Shore Asset Management & Tax Advisory Process
Evaluate the client's data
Identify goals for pre-retirement and post retirement
Create a Plan for savings, investing and retirement income
Execute the plan to achieve the goals
Measure the results with follow up meetings
Adjust the plan to make corrections and refine goals
The decisions our clients make with respect to their investments and advisor are extremely important. We assist clients to discern what strategies and investments might help achieve their retirement savings and income needs with an eye to safety and preservation of principal.
We, at North Shore Asset Management & Tax Advisory, pride ourselves in helping clients discern which investments will solve their goals such as the transfer of risk, investment loss, risk of running out of money in retirement and minimize volatility.  In addition, we will tell you if you need traditional investments, insurance products or non-traditional investments.  We also advise clients who are in need of trusts, wills and long-term care.  Our job is to make sure clients know WHY that need or have specific investments and how that investment plays a role in their financial goals.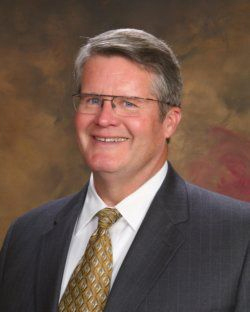 Gary Komarek
Gary entered financial services following his education at Westminster College where he graduated with a B.A. in economics.  He was also an ROTC graduate, receiving a commission as a Second Lieutenant in the United States Army Reserve.  This is when IRA's were new! 
He began with Prudential Insurance, then Connecticut General which later became Cigna.  In these years he received the Chartered Life Underwriter designation and the Chartered Financial Consultant designation, both conferred by the American College in Bryn Mawr, Pennsylvania.  
He then joined E.F. Hutton as a Life Insurance Specialist, guiding and assisting Account Executives in the uses of annuities and life insurance for their clients.  He then joined Merrill Lynch as an Insurance Specialist, where he partnered with Financial Consultants to assist clients with estate planning strategies and accumulation strategies using insurance products.  In 2008, he formed North Shore Asset Management and Tax Advisory beginning with the acquisition of a practice opened years before.