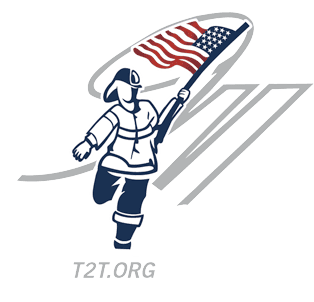 I am Gary Komarek, and I thought I should begin by giving you some background about myself prior to the discussion of our selection of Tunnels to Towers Foundation as our give back selected recipient.
I graduated from Westminster college in Fulton, Missouri in 1974 with a degree in economics.  Westminster required ROTC for at least the first two years.  The Vietnam war was on and reached its end by the time I graduated, however, I decided to maintain ROTC training throughout college and the third and fourth year were more advanced levels of ROTC training.  I was commissioned during graduation as a second lieutenant in the United States Army Reserve in the branch of Signal Corps.   As it turns out, there was no particular need in 1974 for the addition of officers to the United States Army so I became an active reservist and was in the active reserves until 1985.  I had various assignments beginning with a position with the 85th division maneuver training command, which evaluated the readiness of other reserve and National Guard units in the central states of the country.  I have several friends that were career officers, who in many cases, were serving in Vietnam prior to coming to college and getting their officers' commission.  I also was appointed as Aide deCamp, which means the assistant to a division commander who commanded the 85th division training.  Some of my friends that I met during the advanced ROTC training had been enlisted prior to being an officer candidate.  One of them was a Navy Seal and he was quite a unique personality who had a lot to say about reserve officer training compared to his training experience.    We also had two classmates in this group that were Army officers from Cambodia and that was interesting.  Many of my classmates were attorneys who got commissioned as a second lieutenants and got promoted to first lieutenant in the mail, and by the time they were at their basic officer course, they were first lieutenants and captains.  I was promoted to the rank of Captain, by the Major General I worked for as his Aide deCamp.  In my experience as a reservist, I worked with men and women from all walks of life.  I received valuable experience of military functions that gave me a great appreciation for those who serve.  Later in life I joined the Rotary Club in Libertyville, Illinois.  Their motto is "Service Above Self", and that stuck with me.  In fact, I just attended a funeral service for a gentleman named Hank who served under General Patton during World War II.  He passed away at the age of 99.  He would have reached age 100 in May of this year (2022), had he lived.
He embodied the model of service above self.  Because of these ideals, I thought it best to support an organization that recognizes, supports, and assists persons who unselfishly risk their lives to help others who support and defend our nation and our freedom.  Tunnels to Towers was founded by its Chairman and CEO, Frank Siller.
 Frank's brother, Stephen Gerard Siller, was a Firefighter at Brooklyn's Squad 1.  When the Towers were hit on 9/11, Stephen had just gotten off work but returned to get his gear and went to rescue those who were trapped in the Twin Towers. He drove to the Brooklyn Battery Tunnel, which was closed, put on his gear and ran to the Twin Towers where he sacrificed his life, trying to save others.   Stephen had a wife and 5 children that he left behind.  Frank Siller built Tunnel to Towers in the memory of his brother, Stephen, and is helping families left behind by those brave military, police and firefighters who sacrifice their lives for the good of our cities and nation.
For seven years running, this foundation has received the highest ranking from Charity Navigator, the nation's largest and most recognized evaluator of charities.  Tunnels to Towers supports law enforcement officers, firefighters, and veterans in their adjustment to civilian life following injuries or other challenges they might face.  Tunnels to Towers has programs that provide mortgage-free homes to catastrophically injured veterans and first responders and Gold Star and families with young children.  In the Smart Home program, they custom build homes, specially adapted and mortgage-free.  Smart homes help our injured veterans and first responders reclaim their day-to-day independence with features like stoves that lower to wheel chair height, cabinets where the shelving lowers to wheel chair height and doorways that have width to accommodate wheel chairs with no change in the height of the threshold.   The Fallen First Responder program pays off mortgages for families of law enforcement officers and firefighters who are killed in the line of duty, some with young children.
In 2021, Tunnels to Towers expanded the program to support families of First Responders who lost their lives due to 9/11 related illnesses.  In addition, the Gold Star Family Home program honors the legacy of those who made the ultimate sacrifice while serving our country by paying off the mortgage or providing surviving spouses and young children with mortgage-free homes.  North Shore Asset Management & Tax Advisory began partnering with Tunnels to Towers in January of 2022.  After looking over the various patriotic and hero support foundations, North Shore Asset Management & Tax Advisory selected Tunnels to Towers Foundation for the depth and breadth of their service.  Tunnels to Towers serves nationally.  By the end of 2021, the foundation will have delivered 450 homes to veterans, fallen first responder families, and most notably, the service percentage is 95%.  That means 95% out of every dollar goes directly to programs and services, leaving 5% for advertising and administration.  North Shore Asset Management & Tax Advisory selected Tunnels to Towers as our showcase for give-back participation.  You can help Tunnels to Towers by looking them up on their website, which is www.t2t.org.  Their headquarters is in Staten Island, New York.  Our support of Tunnels to Towers is something we're very proud to do.  You can help Tunnels to Towers by looking them up on their website to read more about this amazing organization.  When you do business with North Shore Asset Management & Tax Advisory, we will make a donation, on your behalf, to this wonderful organization.  North Shore Asset Management & Tax Advisory and YOU can feel proud support Tunnel to Towers.  Thank you.